"Dr. Tanja Isabella in a force of Nature!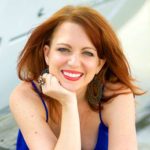 Her powerful devotion to women's empowerment via beauty, pleasure & sensuality is so needed in a world that sees working yourself to exhaustion as being truly accomplished! If you are a high-achieving woman who is burnt out and suffering, you are about to discover the holy grail in living a rich AND fulfilling life. Thank you Tanja for the amazing work you do to empower women in their femininity"
-Kara Gilligan,  Asheville, NC

"From the moment I met Tanja I knew she was destined to do great things in my world.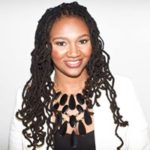 She's a woman full of kindness, generosity and a true heart to empower women. While she's a very professionally accomplished woman, what stands out most about her is how she effortlessly melds together her educational background, her magnetic personality and her experience of teaching and living a life of beauty, pleasure and empowerment in a way that is uniquely her own. She works with women in a way that they are seen and heard while also being taken higher and guided to the life they so desperately desire beyond their wildest dreams. Any woman would be blessed to have her, as a coach, a peer, and a guide on their journey to create the life they were truly meant to live and down the path of being a queen and quaintrelle. Working with Tanja would be the best investment a woman ever makes in herself. I am as certain of that as I am that Tanja is amazing!"
– Jo-Na Williams, Esq. New York, New York
​
Jo-Na Williams is a beautiful and empowered CEO and Attorney that owns Artist Empowerment Network at jo-nawilliams.com. She is an amazing woman and a beautiful change agent as she beautifully supports and inspires artists in creating profitable business and living their dreams. She has been featured in Fortune, Forbes, and Entrepreneur Magazine, ABA, and Black Enterprise. While some people are impressed that she is a 7 figure woman who supports celebrity coaches… In my belief the most amazing thing about Jo-NA is her beautiful heart and exquisite soul. She is a true jewel in humanity and she is an authentic, creative, beautiful, and loving inspiration in the world.
She is a women who stands in her feminine power and lives her teachings and loves others and herself. She is a true goddess!


"A beautiful soul!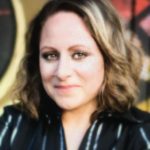 Tanja is a woman that, no matter the circumstances, always manages to remain both positive and upbeat. She is a sweet lady of class, looking to elevate other women as she supports them in both self improvement and personal growth. As a strong leader, she gracefully inspires through example, never disparaging or judging herself or others. Her confidence, beauty, and sense of self-worth are contagious. Tanja has an uncanny ability to bring out your best qualities just by being in her mere presence."
​
~Corie Leifer, MSc- Akersloot, Netherlands
Corie is an empowered woman who has an international academic background including degrees in communication, political science, nursing, and public health. She has been a positive force in battling HIV in both Europe and Africa. She has brought pleasure to others by volunteering for Operation Smile. She loves to travel. Corie brings beauty into the world through her company Corie's Crafts. www.etsy.com/shop/coriecrafts


 " Through my work with Tanja I made $118,000!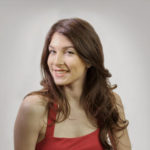 Before  working with Tanja I was exhausted running a business that I no longer wanted to own. I had tried to sell it in the past and nothing was working. I was an exhausted business woman. Tanja helped reconnect me with my desires. I learned that saying Yes to my femininity and sexuality opened up  so many doors and that when I denied a part of myself I was rejecting other possibilities in my life. After our time together I received an offer to sell my business for $118,000. Now I can open my yoga studio and teach horseback riding lessons and I'm really happy doing what I love on a daily basis. It is amazing  that I didn't realize before how much the sex and money chakras are connected and I teach yoga. I couldn't be more pleased with the doors that opened up for me working with Tanja.
~ Marie Thompson~ Sweden
Marie is an empowered woman by who brings healing an beauty in the word by signing and doing yoga. She has a passion for health and wellness and to help women have a sound body and mind.


"Tanja helped so much in my sexual healing and learning true intimacy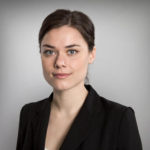 I am  a woman who has a graduate degree  from an Ivy League School. I was high up in the corporate world. Outwardly I was very confident and I looked like I had it all. I was secretly hurting inside based of years of childhood sexual abuse. I had gotten engaged and even though my partner knew about my abuse I knew I didn't want to bring some of my guilt programming, and shame into our marriage. Tanja helped me transform my old belief patterns in a loving way. Since she is also a beauty coach she  has taught me to do my make-up and I will look amazing for my engagement and bridal photo shoots. She is even coming to my wedding to help me look and feel my best. If you desire sexual healing from abuse or just healing from being a women in todays society Tanja is a woman to greatly consider.
~Jessica S.~ Pennyslvania
Jessica is a strong, beautiful an amazing woman. The fact that she was able to accomplish so much despite her up brining is truly inspirational. It is beautiful to witness her transformation as she starts this new chapter in her life. 


"Tanja is not only a woman that I would consider to be a dear friend…she is a soul-inspiring sister!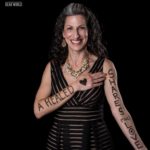 Tanja is true of heart, mind, and spirit. She is a woman that blooms where she is planted and she has the ability to bring color and beauty to everything and everyone around her.
As a woman who personally prides herself on being an unabashed woman of both empowerment and love, Tanja has continued to show me how to both share and explore my talents, gifts, and love in more bold and authentic ways. I truly could not ask for a person to go through life with who is more loyal, more honest, more passionate, or more of a brilliant person and friend than Tanja. She is a treasure and a woman who I am grateful to know and to love."
~Dr. Krista Harrell,-Mobile, Alabama
​
Dr. Krista Harrell is a wise, loving, and brillant women who empowers the next generation of leaders at her position as the Associate Dean of Students & Title IX Coordinator at the University of Southern Alabama. Krista is a beautiful woman and a true healer who has learned to celebrate herself! She is a women who stands for beauty, knowledge, truth, and justice. Krista is also powerful activist in the world. She has been a passionate supporter of abused women through her activism in the Vagina Monologues.
She is also a passionate activist for the majestic beauty of mother nature as her PhD dissertation was based on the desire of preserving the majestic beauty of the world for generations to come. As Krista's picture beautifully shows she is a embodied woman who has a healed heart that shares much love. She is a loving beautiful soul that is beacon of strength, love, light and support.

"My marriage is renewed and I feel reconnected!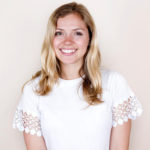 Tanja helped me reconnect with my husband in a very sweet and loving way. Life had gotten busy and while we loved  each other very much we were very stuck and I was frustrated since I was a young professional woman living a life with no passion or excitment. Now we have the relationship that is amazing. Tanja had a way of refueling the passion within me and always supporting me towards a path of love and pleasure instead  of duty, obligation, and burn-out.
~Amanda Kay MSEd~ Orlando, Florida
Amanda is a beautiful soul. I am grateful that she shares her compassion in the world. I am so grateful she now loves herself just as much as she loves others.

"Tanja is an earthly Goddess who brings pleasure and the divine into the lives of women.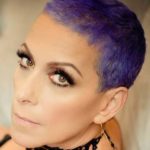 Most of us have lived a deep rooted pain in our hearts from living in a patriarchal culture. Tanja comes from a place of knowing, and from that spot, offers an opportunity for women to learn to own their external and spiritual beauty. It is a honor to know a woman who gives such generosity and love."
​
~Meryl Lynn,- New York, New York
The beautiful and powerful Meryl Lynn is a pleasure maven and relationship expert with an explicit focus on sensual ecstasy. Her career has never been less than extraordinary. In magnificent ways she has created beauty in world. Meryl Lynn has been a top flight fashion designer, visual and performance artist, creative consultant, a instructor at Parsons and the Fashion Institute of Technology, and a super-fitness junkie. The world changing movement she leads Laughing Pussies is focused on outrageous, fearless, eye-opened living an helping people be all they are meant to be. She lives happily in NYC with her two loves.. her husband and son. www.laughingpussies.com



"I feel sexier, and more beautiful now then I did in my 20's!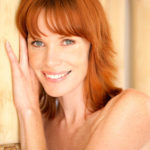 Wow! Tanja is transformative! I always thought my femininity was a weakness and receiving and being a sexy woman was both bad and dangerous and that I always needed to be a serious woman smart woman. After a life changing event that all changed. I could not keep doing what I was doing. I needed to stop burning myself out and basing my self worth on what I could produce. I decided to take the leap and I am grateful I did. I went from being a martyr to a queen and a quaintrelle.   Thanks to Tanja I feel beautiful, and confident on a daily basis. I have had so much love,  moments of bliss and celebration  and I feel and look better then I ever have before.
~Francine R.-  Dallas, Texas
Francine is the type of woman I want to be when I grow up. She knows the power and beauty of investing in herself. Her she love is contagious!

"I now feel beautiful, bold, and fully expressed in the world.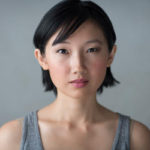 Tanja was the first person who I felt who could help me address my deep seeded fears based on my up bringing. I always felt  that I needed to be soft, sweet, and demur and that  I always had to be perfect and the good girl. I also felt that I had to over-achieve and  that enjoying life was frivolous.  In my past I often felt that I was too much for the world. Tanja taught me that I am just the right size. She helped me come into my authentic self in a kind and loving way. I now have deep passion and true joy in my life and I am no longer afraid to show my self to the world
~Karen C. MBA- Arlington, Virginia
Karen is bold and beautiful. I love how she now fully expresses her self in the world. She is the true embodiment  of Shakesphere's quote to thine own self be true"


"​After my cancer Tanja showed me how to reconnect and feel good…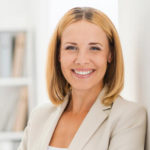 in my body. I was a women who was very disconnected to her physical body especially in a sexual manner. After having cancer I decided that this all needed to change. I needed to love and heal all aspects of myself. Tanja taught me to both look good and feel good and the amazing thing is she has the ability to do both an internal and an external transformation.. I have now reconnected with my femininity, my body, and  especially my sexuality. I have found so much healing and self-love with the help of Tanja. She offered so much compassion, love, and tools for transformation and support. She has been a true blessing.
~Sharon S- Leesburg, Virginia
~Sharon is a strong and beautiful woman. She has so much passion for living. I admire the beauty of her depth and that she is a woman who takes a stand for her self and her healing.


"I am so happy and honored to know this amazing Queen.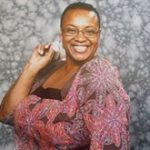 Dr. Tanja Isabella is beautiful both inside and out! She is whole-hearted and wise. Enjoy this woman's amazing tips and coaching !"
~Monica Costa,- Rockville, MD
​
Monica Costa is CEO of Wilniq Auto Body & Mechanical Repairs located at 15563 N. Frederick Rd, Shop J Rockville, MD 20855.www.wilniq.com. I would encourage all women to know Monica since she is true pioneer and one of only a few female CEO's in the field of Automotive repair. She works in this field since it is one of the last frontiers that women are not knowledgeable or empowered in. She has a passion for life and she loves to empower, support, and educate her female clients. More importantly she is a loving, radiant, and beautiful soul that brings joy to the world. Monica's love and light are contagious. She is a positive change agent and she is a radiant jewel in this world.
​
​